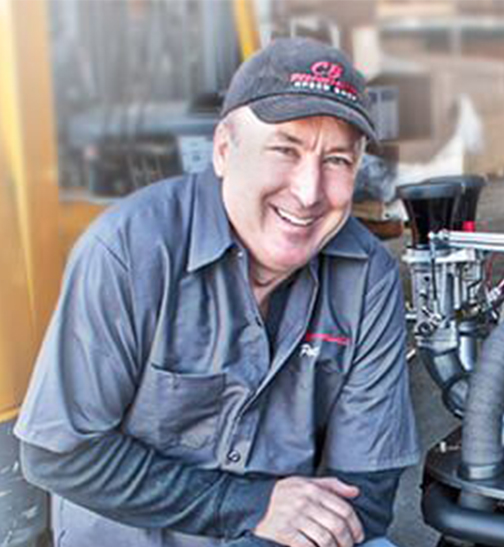 10 May

Pat Downs and his CB Rocket

In case you haven't noticed, Pat Downs, the "Big Cheeze" at CB's engine building facility has been kicken' some serious ass with the CB Performance sponsored Bug lately.

The beautiful Pro Stock legal machine runs in Pro Mod and Unlimited Turbo on the West Coast. Pat holds the ECPRA Pro Stock record at 5.90 seconds in the 1/8 mile.

Rancho's own Mike Herbert actually went to help wrench on the car in SC when Pat set that record. In Pro Stock the car has run 9.33 at 145 mph in the ¼ mile.

The CB/Pat Downs built engine displaces 176 cubic inches and makes right at 400hp, naturally aspirated. Pat relies on one of Rancho's Pro-Drag Bus transaxles to get power to the pavement. For more information on what CB components went into Pat's engine call 559-733-8222. Looking for a similar transaxle for your Hot Rod or any air cooled VW or Porsche for that matter call us at 714-680-6737