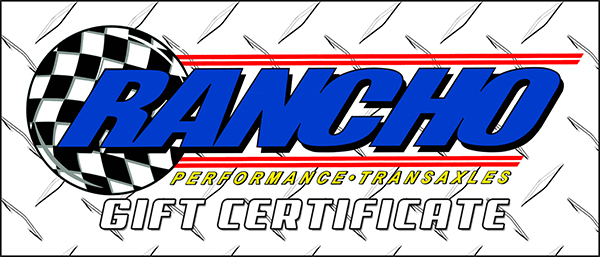 16 Sep

Gift certificates available now

Givem' a Gift Certificate

Everyone loves gift certificates and if he or she is a VW enthusiast a gift cert from Rancho Performance Transaxles is just the ticket. You can purchase Rancho gift certs in any denomination from $25-up which can then be used toward the purchase of any parts or service available from Rancho. From one of their awesome new T-shirts or hats, to a Pro-Street transaxle it's their choice. Not valid at Rancho dealers and may not be redeemed for cash or refund on parts. Call 714-680-6737. Not currently available through our store.