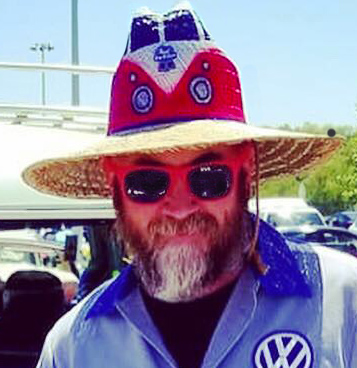 01 May

BULLDAWGDUDE HATS

Wow, when I first put these hats on Facebook I had no idea the response was going to be so overwhelming.


At the time I could only find out they had been on sale at Bugapuluza in East Ridge, TN. Really wanted one of these hats for summer so I started digging into it a little more and found out the creator's name is James Norris from Juliette, GA.

You can get more info on him and his products on Facebook at "bulldawdgude". Checked a little further, managed to get his contact information and gave him a call. Cool dude.


Bad news is at this time due to shipping hassles he only sells the hats at select shows. However, he did note he would be open to finding folks to buy in bulk and take to shows they attend.


The next event he will be at is Cruise the Coop VW Show and Swap on 5/11/19, 36 This is a 2 day show held at Little Tallapoosa Park Lakeshore Dr, Highway Park 1930 Highway 113 N, Carrollton, Georgia.


Coming up after that is the big El Prado event in SoCal. El Prado is held over several days between June 5-9 at El Prado Park. Prado Regional Park is located at 16700 Euclid Ave. Chino, California 91708.


These hats sell out pretty quick so you'd better get there early. At Bugapuluza the hats sold for $30.00.

You can also find much of his unique work on www.bulldawgdude.com/bulldawgdude