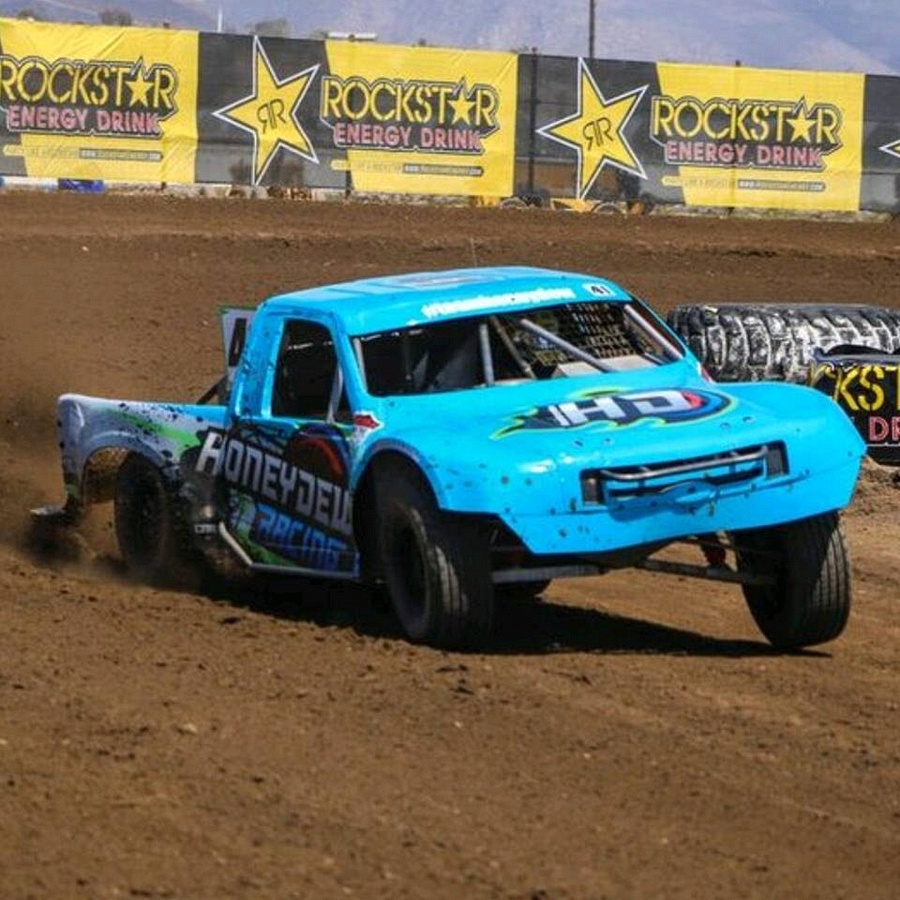 12 Jul

Honey Does What HONEYDEW!

HONEYDEW Racing returned to the Lucas Of Road Series in Wheatland on June 24th with an entirely new team and fresh truck. With renowned mechanic Danny Ebberts behind the wheel of the Class 2 Chevy, they made it clear the new team and driver were going to be a force to deal with.

Round 4 at the awesome track in Wheatland Missouri, was actually HONEYDEW'S 3rd race as a team and proved to be everything they had hoped for. Having qualified a solid 5th early in the day, Danny staged for the main in row 3. After dropping the hammer Danny entered the 2nd lap among the leaders only to catch a slick spot rolling the truck 360 degrees and ending back on its wheels. Pedal to the metal Danny was able to work his way back and finish in 5th out of 11 drivers.

Rain hit with a vengeance on Sunday and downpours prior to and during Round 5 left questions as to whether the race would be run or cancelled. Just 30 minutes before opening ceremonies word came down that the race was on. Battling the elements and other drivers Danny pulled out a hard fought 4th overall. Very respectable considering the relatively untested new team, fresh truck and driver.

You can bet Team HONEYDEW is going to be on all the minds of all Class 2 competitors when they roll into the awesome Utah Motorsports Park for round 6.

Rancho is proud to have its own Harold Carter building transmissions and differentials for the HONETDEW truck.