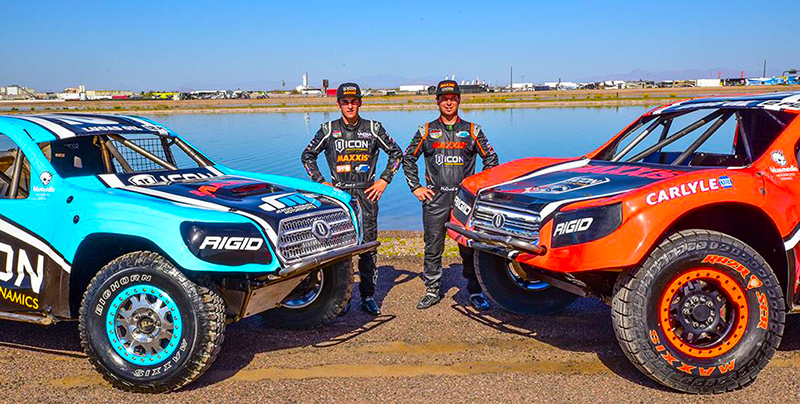 25 Apr

Hager and McGrath Fly Rancho Colors at Wild Horse

Wild Horse Motorsports Park just outside Phoenix hosted rounds 1 and 2 of the 2017 Lucas Off Road Series and it was another great showing for 2 of the many Rancho sponsored trucks.
Running ultra high performance automatic transmissions and differentials custom built by Rancho's HiTech race dude Harold Carter, both veteran Jeremy McGrath and a youthful, 17 year old Brock Hager let it be known that they are on the warpath this season with excellent finishes in both round 1 and 2.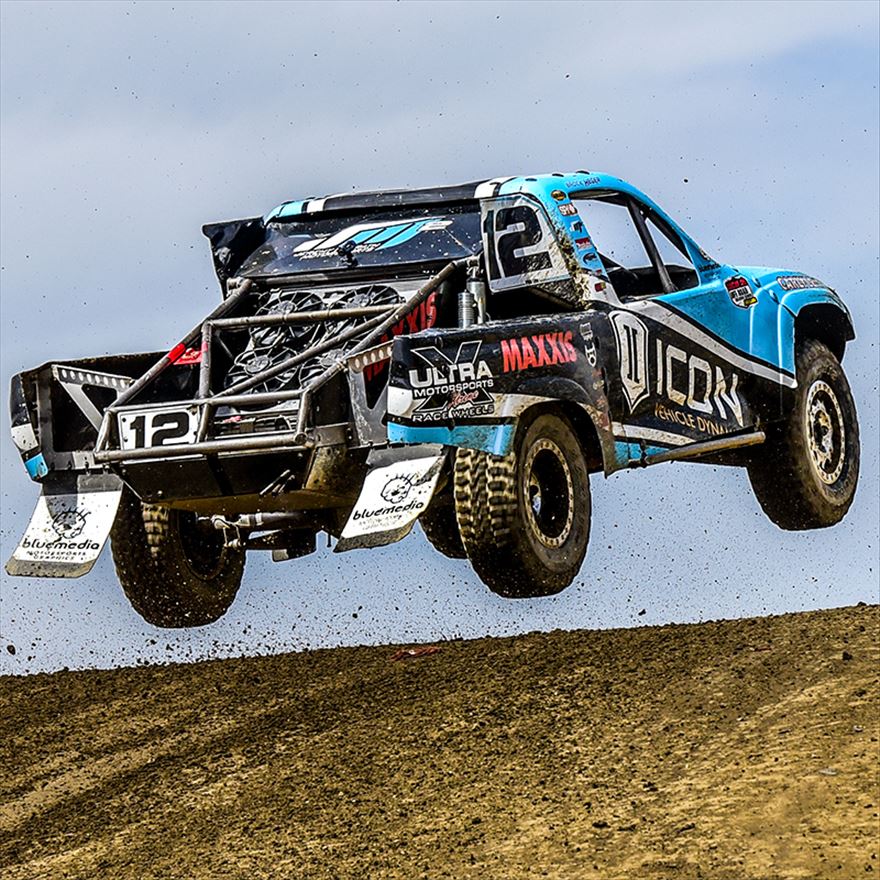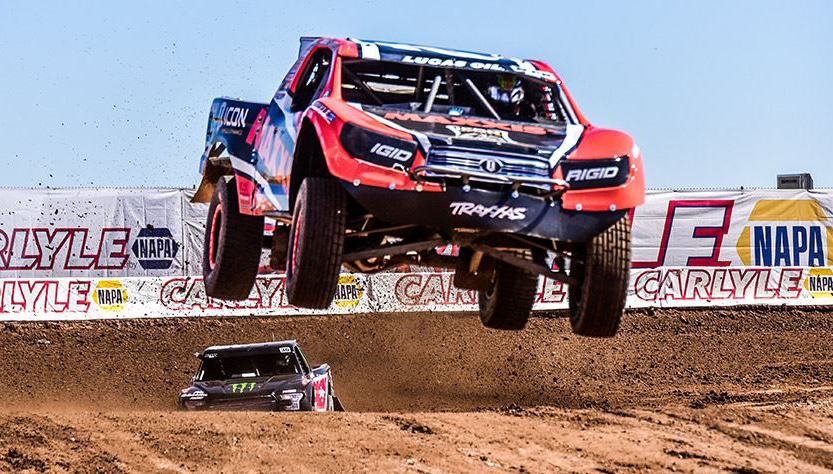 After battling his way into the lead for a short time in round 1, Jeremy finished a very respectable 3rd, backing it up with a another top finish on Sunday. Young gun Hager brought his A-game to the track with 1st place finishes on both Saturday and Sunday.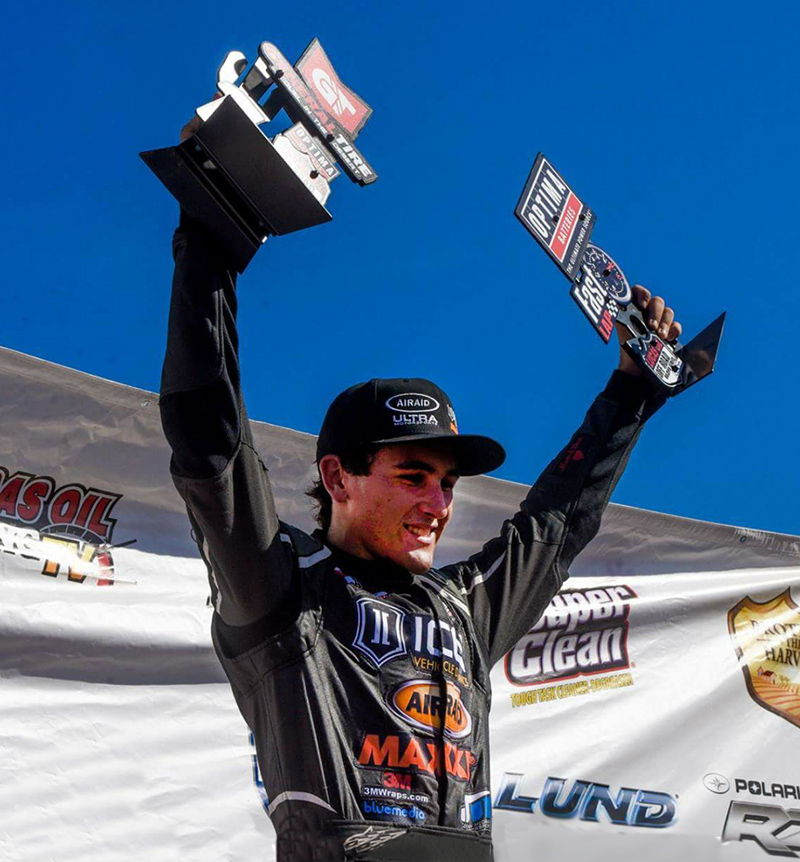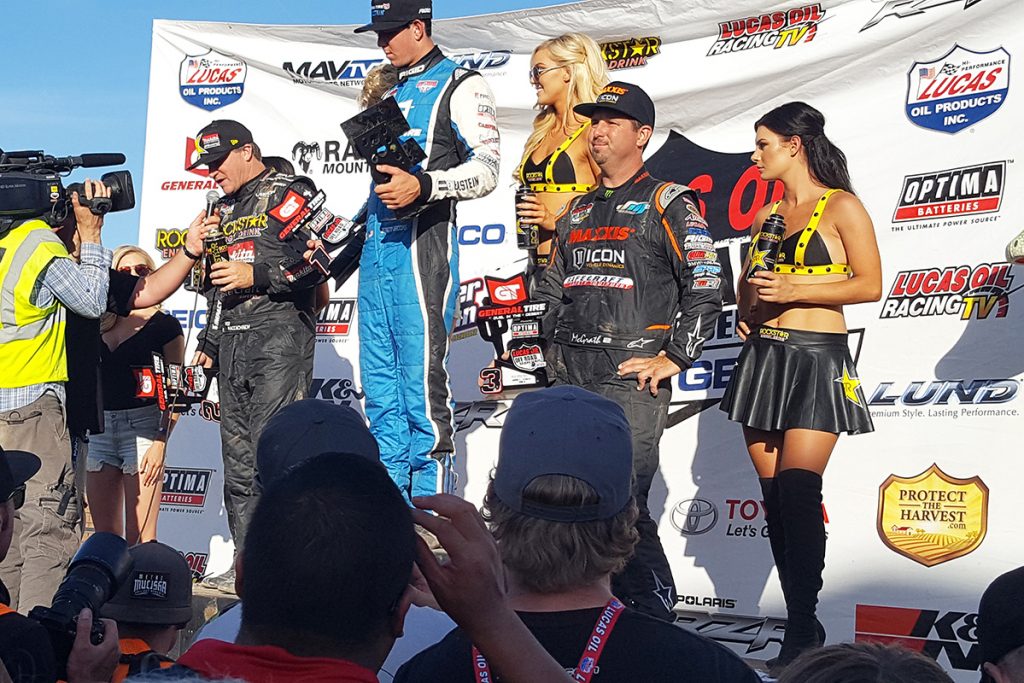 While Rancho is well known for its rugged and dependable racing transaxles our entry into the balls-to the-wall world of Lucas Off Road truck racing a few years back with the sponsorship of Eric Barron is due in large part to Carter's extensive knowledge of high performance automatic transmissions and differentials used in all forms of auto racing. While he's dealing with a pretty full plate during the Lucas Series, if you plan on jumping into the game and want to launch your program with the very toughest, track proven hardware you need to see if he can work you in.